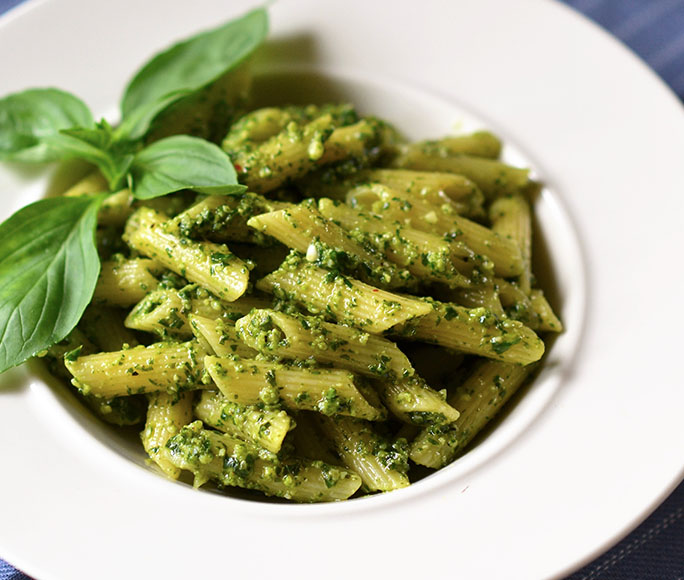 20 min.
5 Portions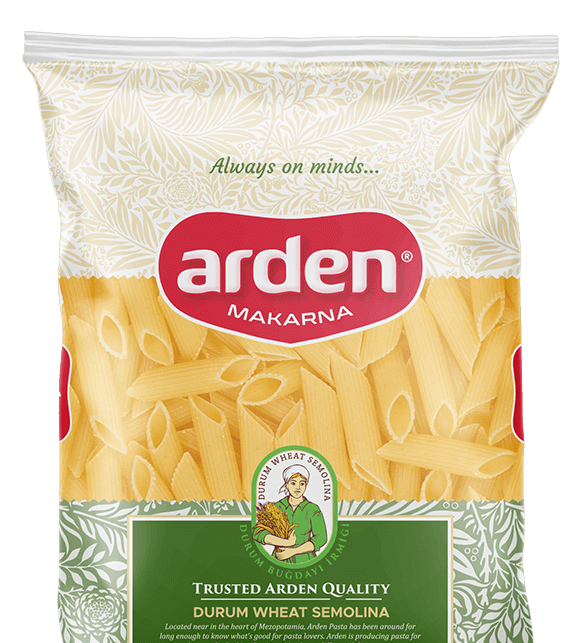 PENNE RIGATE WITH PESTO SAUCE

1 Packet
:
ARDEN Penne Rigate Pasta
2 Tablespoons
:
Pine Nut (Or Walnut)
4-5 Tablespoons
:
Olive Oil
1 Tea Cup
:
Grated Mild Cheese
1 Matchbox
:
White Feta Cheese
1 Dessert Spoon
:
Salt and Pepper
PREPARATION
Boil the pasta in salted water and drain. Wash the parsley and mint. Peel the garlic. Crumble the white feta cheese with a fork. Add mint, parsley, pine nuts or walnuts, olive oil, garlic, pepper, salt to a blender and grind them. Place the sauce in a deep bowl. Add the mild cheese and white feta cheese and mix with 1-2 spoons of water. Mix together until blended. Place pasta back into pan and pour the sauce over it. Blend all. Serve hot.
Bon Appetit.
HAVE YOU REVIEWED OUR OTHER RECIPES?